Our car sat in the driveway for 4 months after another mechanic shop couldn't fix it, or even diagnose the issue. These guys fixed my car. Thank you so much! It drives great. It feels good to have my car reliable again. These guys really know what they're doing.
've been going to D & M for years. They have always been able to diagnose the issue with any of my vehicles. They are honest and have good repair times. Everyone there listens and explains without talking over your head. Johnny, Daren, Colby, Noe, and the rest.....you guys are great!!
We've been using them for years. Always top notch service to the cars and customers. My latest trip was for A/C repair and they were wonderful... also worked with me on my schedule, so I could have my car back in time for work which was super helpful.
D&M is my go to guys for all things Auto Air Conditioning! Very professional and quick! Thanks to Daren and the crew for literally getting me out of the Texas Heat!
WE FIX IT RIGHT THE FIRST TIME
At D & M Service Center, we make every effort to give you the best possible auto repair service for your car or truck. We won't just throw parts at a problem; we believe in solving the cause of the issue. We believe in transparency with the customer through honesty and going above and beyond expectations.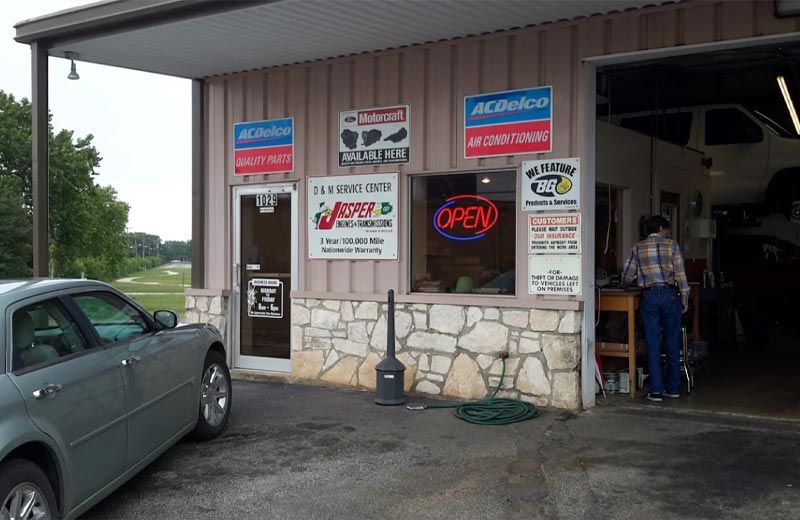 Welcome to D & M Service Center
D & M Service Center has been providing quality auto repair in Universal City, TX, since 1972. We're proud to serve the Universal City area, including Schertz, Cibolo, Selma, Live Oak, Converse, Marion, Garden Ridge, and more. Come visit our expert mechanics at our location in Universal City to experience our wonderful customer service and vehicle repair services. Read more...
Call us for an appointment at (210) 658-2583, or stop in and see us at the first sign of trouble! Let us keep your car safe, and ready at all times to move your family to its destination!
As the leaves begin to change color and the air turns crisp, it's a sure sign that fall is upon us. While many people focus on pumpkin spice lattes… Read more